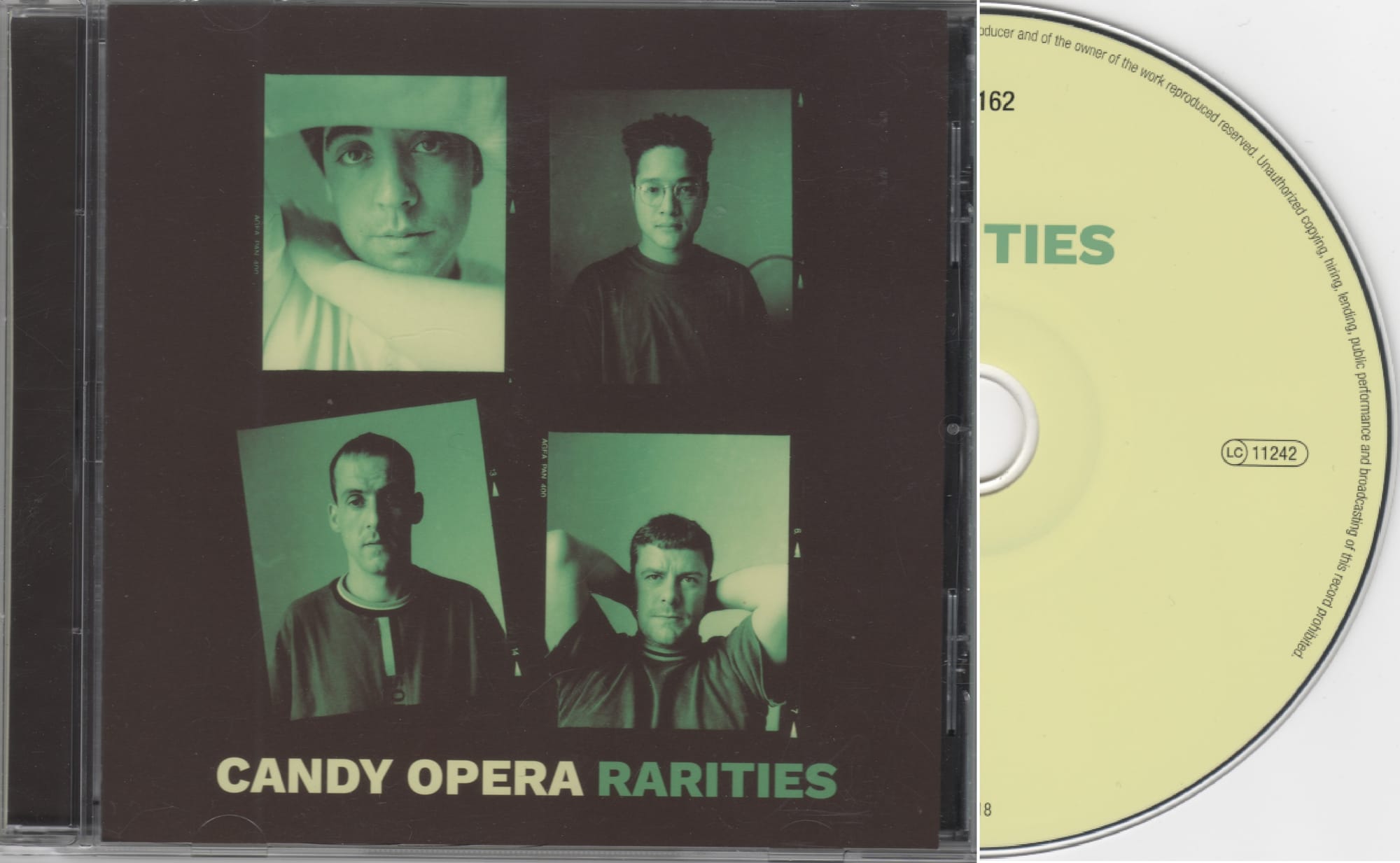 Artist: Candy Opera
Title: Rarities
Format: Vinyl LP and CD
Release Date: 26 October 2018
Label: Firestation Records
When long lost Liverpool band Candy Opera released their debut album, 45 Revolutions Per Minute on Berlin-based Firestation Records after a thirty-year wait, the world woke up to a criminally unsung set of mini-masterpieces that saw the album sell out of its vinyl edition within weeks.
Picking up where 45 Revolutions Per Minute left off, the new Rarities collection follows up with a set of even harder to find gems mined from unreleased recordings from the 80s to the noughties, every one a winner.
Call it sophisti-pop, neo-aco or plain old jangle-pop, either way, Paul Malone's songs on 45 Revolutions Per Minute tapped into a million sense memories that transcended nostalgia to become something timeless enough to leave a warm glow in its wake.
This was the case for a hitherto untapped global fan-base who came alive on social media enough to pick up on Candy Opera by way of the zeal of the converted, with words of wisdom coming from Louder Than War, Mike Joyce and Gary Crowley.
Having existed in various line-ups between 1982 and 1993, Candy Opera may have split up, but that wasn't the end of the story, as Malone and drummer/ producer Alan Currie worked in secret, crafting the first five songs on Rarities, recorded in 2010, into something pretty beautiful.
"Rarities is a labour of love for me. It carries on from the band split in '93 and it has all the hallmarks of The Candies but also portrays our love of the US west coast sound. I think Rarities is interesting in a different way to 45 Revolutions Per Minute. We were able to spend a little more time experimenting with sound. I hope people enjoy it as much as the last album. I think, now it's coming out, it will give a more rounded account of what Candy Opera are all about." Paul Malone
With three live recordings culled from 1990 rehearsals and a trio of alternative versions of songs from 45 Revolutions Per Minute, heard next to its predecessor, these basement tapes are a completist's dream come true.
With the band's reinvigorated line-up drawn from various eras in Candy Opera's old life, Malone, Currie, guitarists Brian Chin Smithers and Ken Moss, bassist Frank Mahon and keyboardist Gary O'Donnell have already road-tested the songs at live shows in Liverpool and Berlin, with an appearance at the Shiiine On Weekender in Minehead pending.
But this is no nostalgia trip. After 45 Revolutions Per Minute and Rarities, Candy Opera are writing and recording for a planned third album of brand new material.
The future starts here.
Watch this space..
For press enquiries please contact: candyoperapress@gmail.com
Candy Opera on Twitter: https://twitter.com/candyopera1
Candy Opera on Facebook: https://www.facebook.com/CandyOpera/
Candy Opera on Bandcamp: https://candyopera.bandcamp.com/releases
Candy Opera on YouTube: https://www.youtube.com/channel/UCxG5RgI4C6HV3Ye9gMh784A
Firestation Records: http://www.firestation-records.de/